Whisky Appraisal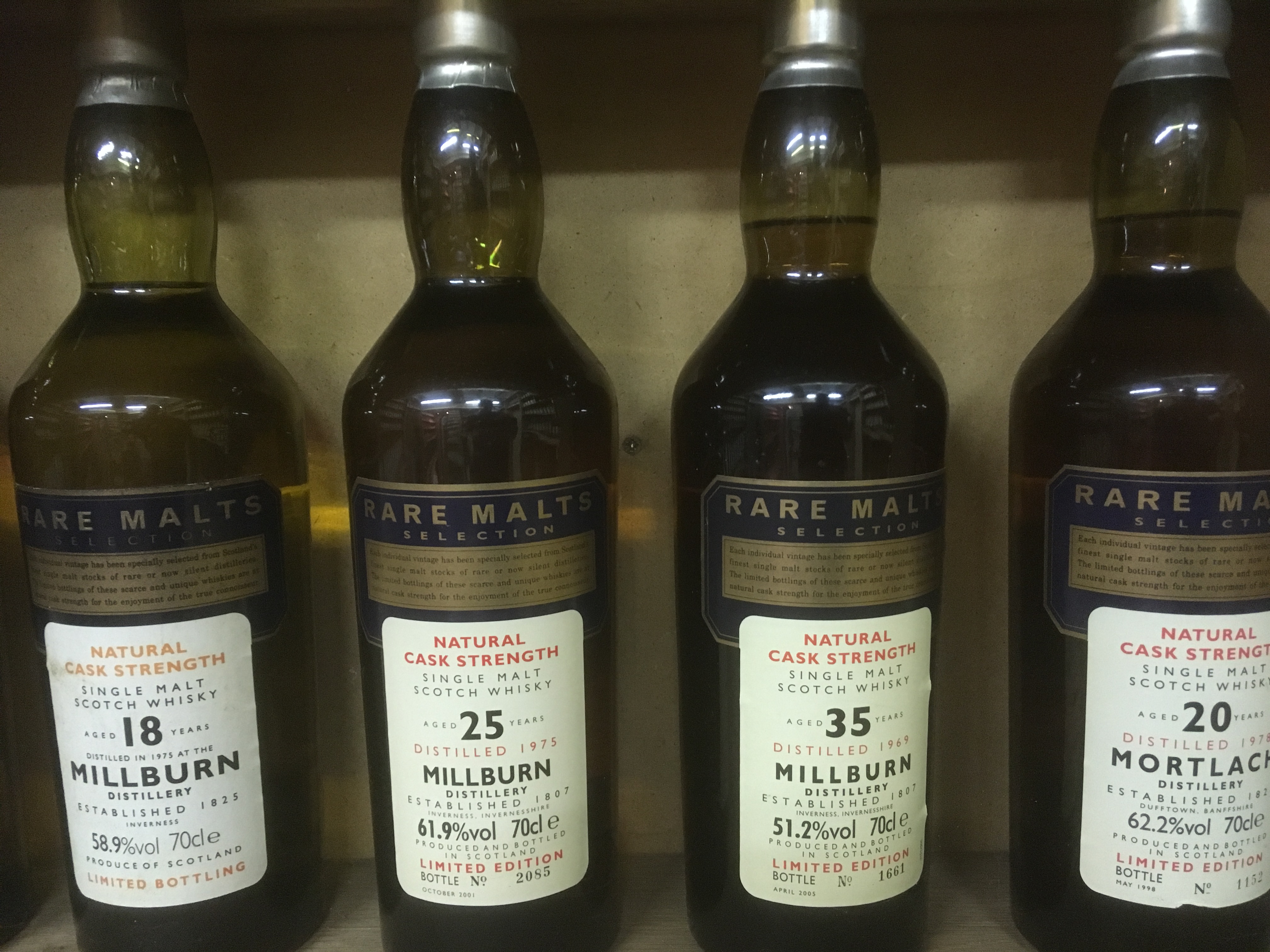 Whiskytaxaties, a division of Wijntaxaties, is founded in 2010 by Magister Vini Ron Andes. His leading judgement is recognized by assurance companies, customs and justice and fully adapted after 'magister dixit'; the master has spoken. Beside professional valuations for assurances, private collectors and seizure-goods, we operate as loss-adjuster.



You need a valuation for your Whiskies? Check first whom you're dealing with.
You want to know the fair value of your Whikies? First check out of the 'expert' involved is competent indeed and registered as such. On the internet there are many merchants, who provide service as 'experienced' valuers. They all claim to be authorized, recognized, chartered, competent experts with appropriate knowledge. But what is the real value of these unprotected words.
A lousy valuer can still have a lot of experience...
Authorized doesn't tell anything about the competence either. It only says the client awarded them the contract.
In 1996 the swearing-in for valuers ended, because this lifelong nomination didn't offer any guaranty about actual skills and the 'registered appraiser' (RWTM) became the new standard. Appraiser are obliged to follow the 'permanent education program' to be entitled to call themselves Registered Appraiser/Valuer (RWTM). Professional Association of Valuers, Appraisers or Auctioneers, like TMV, VRT of NIVRE, have a rigorous admissions policy and assessment methods to keep the corps clean. Often a Certificate of Personal Competence is required too. Membership of those Associations, which means official recognition, is only obtainable for Register Appraiser/Valuers.
If the appraiser valuates wines, a recognized diploma at level-4 (WSET, SDEN or equivalent) is required. An 'Certification' to provide proof for their actual knowledge and skills, like RegisterVinoloog, is unmistakable recommended.

A reliable Valuer (Registered Appraiser, Certified Appraiser) is always member of one of the Professional or Trade Associations, and thus enjoys a 'quality mark. He should also be registered as such with the Chamber of Commerce.
The valuation you can rely on
For a reliable valuation of your possessions, you will have to apply to an Appraiser/Valuer. If it concerns Wines or Spirits, ' Wijntaxaties' will give clarity about the true value. 'each bottle has a story of his own, with different values. We can tell the difference.'

Andes is a Registered Valuer. His Certificate of Personal Competence is the highest guarantee for expertise: Hobéon SKO is accredited by the Counsel of Accreditation in accordance the ISO-17024 norm, number: 029532

Andes is member of:

chamber of commerce: number 20142662
The Expert Opinion
A Registered Appraiser® is empowered to appraise/valuate for insurances companies, financial institutions, business transfers, bankruptcies, government, justice, fraud, inheritance and auctions. When it's about alcoholic drinks, the Appraiser has to be specialized in Wines & Spirits. When the Chartered Appraiser also has a valid 'Certificate of Personal Competence', this is an extra guarantee that he is well informed about the market movements and actual legislation. Self-appointed 'experts' often give a not sufficiently well explained value by lack of competence or by personal financial self-interest. For determination of the right value of wines and spirits, the so called 'Expert Opinion', a certified Appraiser is acquired.
Methods
We first have to determine the kind of value required. We distinguish: execution value, replacement cost, auction value, liquidation value and market value. Rarely we use new-for-old value, current market value, succession value, private sale value and going concern value. Beside this, we provide appraisal of damage (depreciation) for insurances.

We examine the general condition of the bottles, like the fill level, capsule and labels to find out how the storage room's condition have been. We have to check out if it's not counterfeiting, because unfortunately there are too many of them on the market.

Often wines has to pass a organoleptic tasting test to check if they have suffered damage. Only few tasters are able to make this analyses which is a mandatory module for the examination to become Registered Wine & Spirits Appraiser.
Advantages
Reporting from a respected Appraiser with over 30 years of experience, who

has knowledge of the market
has access to many auctioneers, brokers and traders
is able to judge the quality by organoleptic tasting
has knowledge of the legal framework
has access to many respected auctioneers and traders

Client will learn instantly the real value
Our Expert Judgement is binding
The first consult is free
References
Hanyu, Karuizawa Wakatsuru Saburomaru, Komatagatake, Kavalan, Nikka Taketsuru, Amruth, Whistlepig, Angel's Envy, Mackmyra

Auchentoshan, Bladnoch, Glenkinchie, Girvan, Glen Flagler, Inverleven, Kinclaith, Ladyburn, Littlemill, Lomond, Moffat, Rosebank, St. Magdalene.

Aberfeldy, Blair Athol, Deanston, Edradour, Glenugie, Glenturret, Tullibardine.
Fettercairn, Glen Garioch, Glencadam, Glenesk, Glenury-Royal, Lochside, North Port, Royal Lochnagar.

Aberlour, Allt-à-Bhainne, An Cnoc/Knockdhu, Ardmore, Auchroisk, Aultmore, Balmenach, Balvenie, Banff, Benriach, Benrinnes, Benromach, Braeval, Caperdonich, Cardhu/Cardow, Coleburn, Convalmore, Cragganmore, Craigellachie, Dailuaine, Dallas Dhu, Dalwhinnie, Dufftown, Glen Elgin, Glen Grant, Glenallachie, Glenburgie, Glen Deveron, Glendronach, Glenfarclas, Glenfiddich, Glen Keith, Glendullan, Glenlossie, Glen Moray, Glenrothes, Glentauchers, Glen Spey, Imperial, Pittyvaich, Inchgower, Knockando, Linkwood, Longmorn, Macallan, Macduff, Mannochmore, Miltonduff, Mortlach, Royal Brackla, Speyburn, Speyside, Strathisla, Strathmill, Tamdhu, Tamnavulin, The Glenlivet, Tomatin, Tomintoul, Tormore.

Balblair, Ben Wyvis, Brora, Clynelish, Dalmore, Glen Albyn, Glen Ord,
Glen Mhor, Glenmoranchie, Millburn, Old Pulteney, Teaninich

Ben Nevis, Glengoyne, Loch Lomond, Oban
Glen Scotia, Longrow, Springbank, Kilkerran

Highland Park, Scapa, Talisker, Tobermory, Isle of Jura, Ardbeg, Bowmore, Bruichladdich, Bunnahabhain, Caol Ila, Kilchoman, Lagavulin, Laphroaig, Port Ellen, Arran

Aberdeen Distillers, William Cadenhead, Coopers Choice, Douglas Laing, Douglas MacGibbon, Duncan Taylor, Gordon & MacPhail, Hart Brothers, Hunter Laing, Ian MacLeod, James MacArthur, Macduff, Mackillops Choice, Masters of Malts, Murray MacDavid, Scott's Selection, Signatory Vintage, Coopers Choice, William Grant, Wilson Morgan

Peerless, Rare Auld, licensed Bottling, Connoisseurs Choice, Rare Old Private Collection, Old Malt Cask, Chieftain's Choice, Old Masters - cask strength, Provenance, Silent Stills, Vintage Dumpy, Vintage Long, Vintage Un-chillfiltered Collection, Ultimate Collection, Mo Òr Collection

Silent Stills, Banff, Ben Wyvis, Brora, Caperdonich, Coleburn, Convalmore, Dallas Dhu, Glen Albyn, Glencraig, Glen Flagler / Killyloch, Glen Keith, Glenlochy, Glen Mhor, Glenugie, Glenury Royal, Hillside / Glenesk, Imperial, Inverleven, Kinclaith, Ladyburn, Littlemill, Lochside, Millburn, Mosstowie, North Port / Brechin, Pittyvaich, Port Ellen, Rosebank, St. Magdalene / Linlithgow